Herman Suede Biography, Net Worth, Girlfriend & Wiki | Herman Suede was born on the 21st of November 2002. He is a young Ghanaian songwriter, singer, and rapper. He is known for his catchy hooks, choruses, songwriting skills, and his unique sense of fashion.
Herman Suede Biography & Net Worth
Birth name: Jason Herman Bortei- Doku
Born: 21 November 2002 (age 19)
Origin: Accra, Ghana
Genres: Afrofusion, Afropop music
Occupation(s): Singer, Songwriter, Performer, Rapper
Instruments: Vocals, Keyboard
Years active: 2017-present
Associated acts: Sarkodie, Darko Vibes
READ ALSO: Herman Suede – One by One Lyrics.
Early Life & Career in Music
Herman Suede discovered his talent for music at the age of 5. Then, he started studying classical music on the piano and took formal music lessons. He started composing his own music shortly after that. He is currently a student of Tema International School (TIS) in Ghana.
Herman Suede Debut EP – Hi I'm Herman
Herman has worked with the likes of Sarkodie – One of Africa's top rappers, RJZ from the La Meme Gang Collective, and has been endorsed by Ghanaian wordsmith rapper M.anifest. His debut EP dubbed Hi I'm Herman was released in the year 2019. It has songs like "The Friendzone" and "Knock Knock" featuring the aforementioned RJZ.
READ MORE: Herman $uede – One By One Official Music Video.
Top Songs, Music Videos, Features, and EPs.
Herman Suede has worked so hard in just three years of doing music. He has some amazing songs and music videos. They include One By One, Star, Free, and Medawase which came up in 2020, My Everything, Pretty Mama, and his most popular single "Be Mine" which was first released in 2017. His first international collaboration is that of "Medawase" featuring Ugandan rapper, Navio.
Sarkodie – Womba ft Herman Suede x Shakka
Getting the attention of top stars like Sarkodie and Manifest with his good music, he won himself some accolades and features. For instance, he was featured on Sarkodie's Black Love Album which was released in 2019.
Herman Suede Songs
Be Mine
Questions
Wavii
Pretty Mama
African Prince
My Everything
The Friendzone
Free
Star
One by One
On My Own
Naa Akweley
Medawaase
Meant for You
Let It Flow
Let Loose
Muje
Knock Knock
Down (featured)
Womba (featured)
Herman Suede Music Videos
He has a couple of well-directed music videos. They include:
Be Mine (Directed and shot by Exposure Network) in 2017.
Questions (Directed and shot by Random) in 2018.
Wavii (Directed and shot by Exposure Network) in 2018.
Pretty Mama (Directed and shot by Exposure Network) in 2018.
African Prince (Directed and shot by Edgar Tagor) in 2019.
My Everything (Directed and shot by Director Abass) in 2019.
The Friendzone (Directed and shot by Kamal Baldwin) in 2019.
Free (Directed and shot by Hostetler) in 2020.
Star (Directed and shot by Director Abass) in 2020.
One by One (Directed and shot Director Abass) in 2020.
Herman Suede Latest Music Videos Playlist
[embedyt] https://www.youtube.com/embed?listType=playlist&list=PLAH97thPz6JmGg4JBVMmYivv-642EP3BH&v=SQmVv7saQ5A[/embedyt]
READ STORY: Mona 4Reall "Badder Than" Music Video.
Herman Recognition and Influence.
Herman fingers Drake (musician), Maleek Berry, Sarkodie (rapper), M.anifest, King Promise, Stonebwoy, Wizkid, Davido, Mr. Eazi, Burna Boy, and Joey Badass as his biggest musical inspirations.
Herman Suede Performance Videos (From Day 1)
We have put together for you all Herman Suede's notable performances that you won't be glad to miss. When he is on stage, he switches into full energy mood and the vibe comes from a different level. I know you are already in. Feed your eyes with amazing performances from Herman.
[embedyt] https://www.youtube.com/embed?listType=playlist&list=PLAH97thPz6JkKc_j2Pwwe8nis7L91y835&v=aNHyRMjd2rs&layout=gallery[/embedyt]
Who is Herman Suede's Girlfriend?
Herman Suede has revealed in several interviews that he has no girlfriend. He is single and is currently focusing on his education and musical career.
Who Are Herman Suede Parents?
There is not enough information about Herman Suede's parents are. As soon as our contacts gather this information, we will definitely update this section of the Herman Suede biography.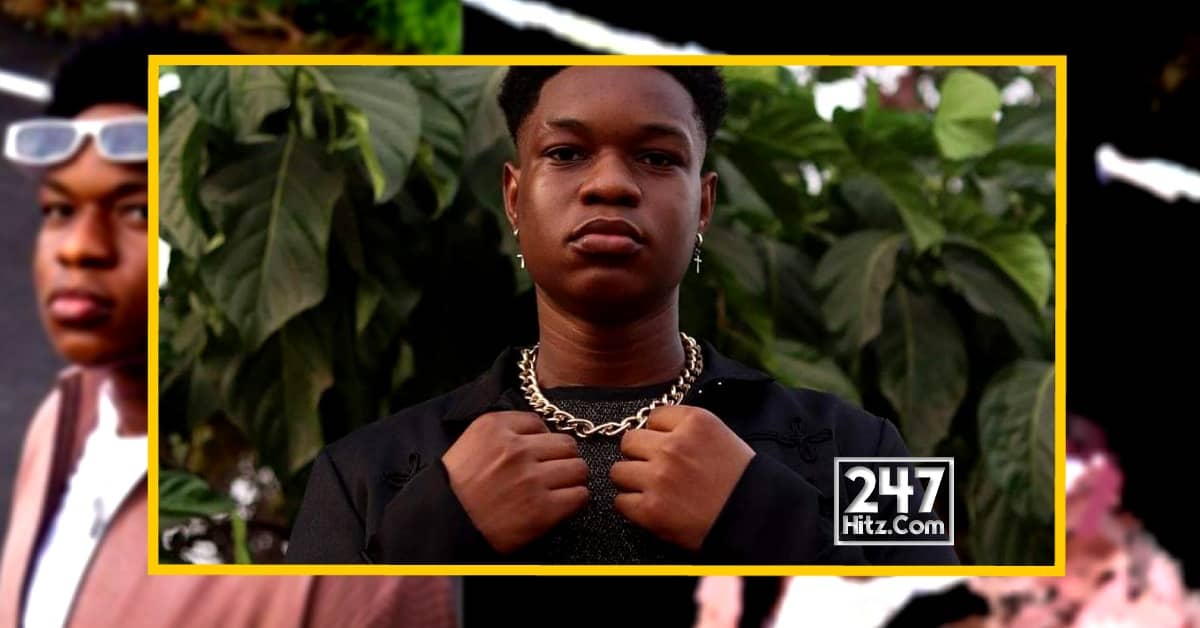 Herman Suede Net Worth?
Herman Suede's Net Worth is still unknown to the public as he is an independent recording artiste. He might disclose his total assets one day when he makes it big. For now, he says he is still an emerging artiste who needs your support and constructive criticism.
READ MORE: Jeiel Damina – Biography & Net Worth, Age, Parents, Wiki
Herman made history by being the youngest Ghanaian musician to organize his own concert dubbed "After Prep" in 2019. In 2018, he performed in the United Kingdom at the Ghana Party in the Park event. In the same year he and performed on the Tidal Rave stage and capped off the year at Mr. Eazi & M.anifest's end-of-year concerts — Detty Rave and Manifestivities respectively.
Connect With Herman Suede
YouTube: https://youtube.com/c/HermanSuede
Facebook: https://www.facebook.com/HermanSuede1/
Twitter: https://twitter.com/hermansuede/
Instagram: https://www.instagram.com/HermanSuede1/
SoundCloud: https://soundcloud.com/hermansuede/
We would like to know what you think about Herman Suede Biography, Net Worth, Girlfriend & Wiki. Share with us your opinions in the comments section below.
SEE ALSO: Jacinta Ocansey Biography and Net Worth.
Was this information about Herman Suede Biography helpful? Share this article with others on social media platforms, music-related forums, instant messaging apps' groups and anywhere you deem appropriate to spread the word.
Subscribe to our newsletters and notifications to receive the latest Herman Suede Biography, music videos, news, and updates on your device as soon as we publish them. Source: 247Hitz.Com