Osei Kwame Despite is a popular Ghanaian businessman, known for his entrepreneurial spirit, wealth, and successful line businesses. He is popularly known as "Despite". He is the CEO of the Despite group of companies, one of the largest conglomerates in West Africa.
In today's article, you will learn more about Osei Kwame Despite net worth, business, and how he acquired his wealth.
Early Life Kwame Despite
Kwame Despite was born in Agona Wiamoase, in the Ashanti region where his life and education began. He began his career as a merchant in Dunkwa-Offinso, Ghana's Central Region, selling music cassettes, feeding bottles, padlocks, and other items.
After years of struggling to make ends meet in the countryside, he and his colleagues relocated to Lagos, Nigeria.
READ ALSO: James Gyakye Quayson Biography, Net Worth, Wife, Children.
In 1983, he returned to Ghana with other Ghanaians who had fled Nigeria due to the country's political unrest. Upon arriving in Ghana, he only had a trident cassette player and a chain-saw machine.
He later started a timber contracting business with the chain-saw machine, but it was smashed by a falling tree on his first business trip. He eventually moved on to selling cassette tapes before diversifying his businesses to what they are today.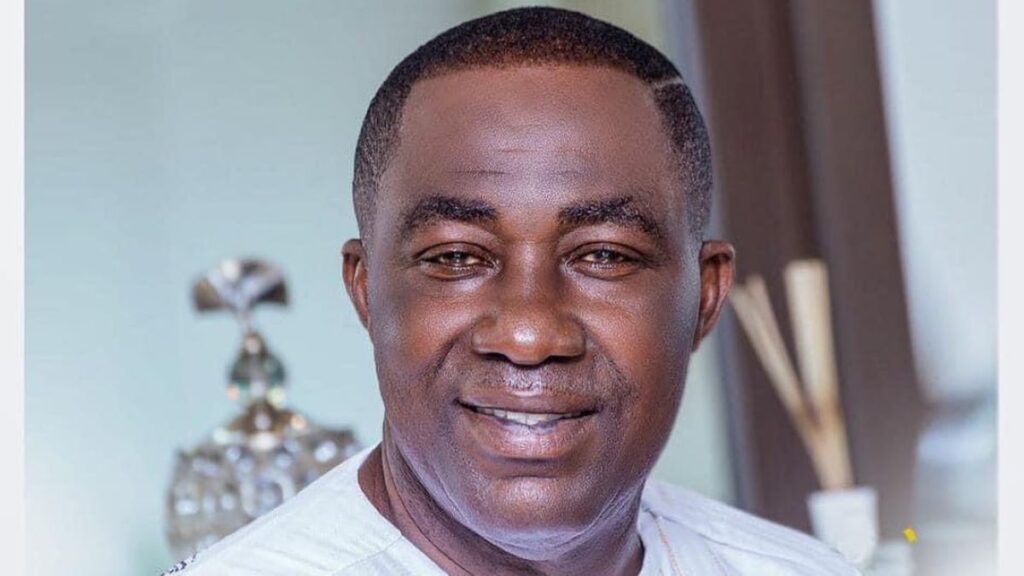 Osei Kwame Despite Net Worth
Kwame Despite has an estimated net worth of about $1.5 billion, making him one of the richest men in Ghana. He has built his wealth through his successful business ventures and investments.
Despite the group of companies, always the one he founded and the one he leads, but one of the largest conglomerates in West Africa, he has many interests in various sectors, including media, real estate, and hospitality.
RELATED CONTENT: Nana Akufo Addo Biography and Net Worth.
Despite having a diverse portfolio of businesses in different industries in addition to his media ventures. This covers hospitality, real estate, and other things. He has built his riches and succeeded in a variety of businesses thanks to his great business acumen and ability to spot and seize chances.
He is renowned for his forward-thinking and ambitious business strategies and has been instrumental in fostering the expansion and development of Ghana's media sector.
To celebrate his 61st birthday, Despite bought a brand new Bugatti Chiron Super Sport. worth $3million. It became the talk of the town in Ghana.
Kwame Despite Businesses
He owns the Despite Groups of Companies which has more than 10 different businesses registered under it. He has food processing companies, finance companies, agriculture and construction companies, and media companies
Kwame Despite Media Companies
Okay FM
Peace FM
Neat FM
Hello FM
UTV Ghana (United Television Company Limited)
SEE ALSO: Mona 4Reall Biography, Full Name, Net Worth & Boyfriend.
Kwame Despite Food Processing Companies
U2 Company Limited (Iodated Salt Production)
Neat Foods Company Limited (which produces and markets NEAT Fufu, NEAT Banku, NEAT Abenkwan, NEAT Hausa Koko, NEAT Dairy Products)
Atona Foods LTD (which produces THIS WAY chocolate drink and the THIS WAY Motherlac children's cereal )
Other Companies Owned by Osei Kwame Despite
Despite Stores
Best Point Savings and Loans (Finance)
Farming and Building Construction businesses
Source: 247Hitz Biographies | Osei Kwame Despite Net Worth