Honorable James Gyakye Quayson, a Ghanaian politician, has been at the center of various controversies surrounding his position as the Member of Parliament for the Assin North constituency.
In this article, I will be telling you more about Hon. Jame Gyakye Quayson's Biography, net worth, wife, and children, and delve into the additional information that sheds light on his education, employment, and career trajectory.
Hon. James Gyakye Quayson Biography
Do you want to know more about James Gyakye Quayson's Biography? Read this article to the end as I provide you with almost every piece of information about his life in the subsequent paragraphs that follow:
READ ALSO: Nana Akufo Addo Biography and Net Worth.
Early Life and Education
Born on October 9, 1952, in Assin Bereku, a town located in the Central Region of Ghana, James Gyakye Quayson grew up in a modest family.
In 1969, he completed his high school education and embarked on his journey of higher learning. Quayson's passion for social sciences led him to pursue a degree in the field, and in 1996, he successfully obtained a bachelor's degree in Social Sciences.
Driven by a desire to contribute to community development and urban planning, Quayson continued his educational pursuits.
In 2015, he attained a master's degree in Urban Planning and Community Development. This advanced degree equipped him with the necessary knowledge and skills to address the complex challenges facing communities in Ghana.
Career and Employment
Throughout his career, Hon. James Gyakye Quayson has demonstrated a commitment to public service and community welfare.
Prior to his political endeavors, he worked as a District Manager for the City of Toronto Employment and Social Services. This role allowed him to utilize his expertise in social sciences and community development to manage social programs and support individuals in need.
As a social worker within the social services sector, Quayson played a crucial role in assisting vulnerable populations and advocating for their rights.
His experience and dedication in this field further fueled his passion for effecting positive change, which eventually led him to enter the realm of politics.
READ ALSO: Mona 4Reall Biography, Full Name, Net Worth & Boyfriend.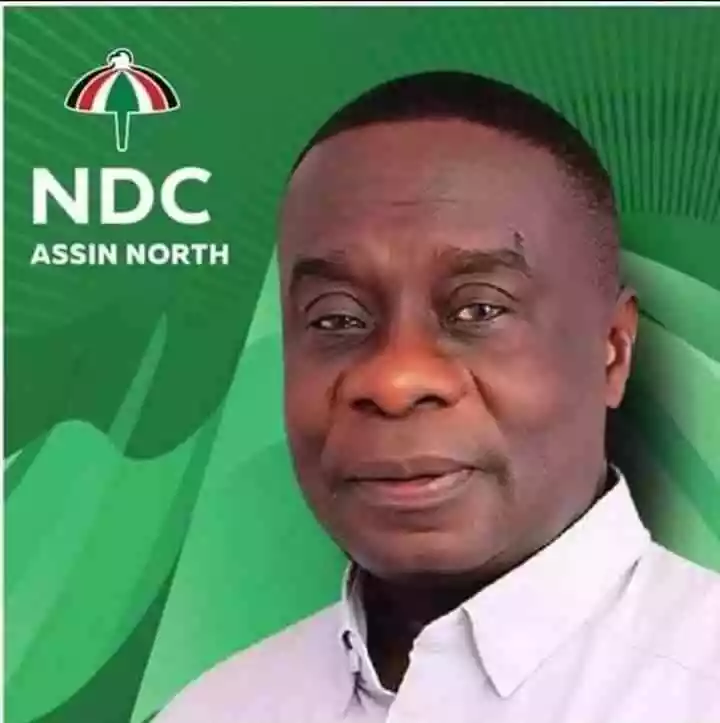 Political Involvement
Quayson's affiliation lies with the National Democratic Congress (NDC), one of Ghana's major political parties. He rose through the ranks within the party and garnered significant support from constituents in the Assin North Constituency. In the 2020 Ghanaian general election, Quayson ran as a candidate for the position of Member of Parliament representing Assin North.
Challenges to Membership of Parliament
Shortly after his election victory, Quayson faced legal challenges regarding his eligibility to hold office as an MP.
A petition was filed at the Cape Coast High Court by Michael Ankomah-Nimfah, a resident of Assin Bereku, questioning Quayson's dual citizenship status at the time of filing his candidacy. Ghana's constitution stipulates that individuals with dual nationality are prohibited from holding office in government or parliament.
The court ruled in favor of Ankomah-Nimfah, stating that Quayson was ineligible to hold the position of Member of Parliament due to his dual citizenship. Consequently, a by-election was ordered for the Assin North constituency. Quayson, however, decided to challenge the ruling and appealed the case to the higher court.
Despite the ongoing legal battle, Quayson continued to occupy his seat in parliament, leading to further challenges within the house itself.
Eventually, the Supreme Court of Ghana made a significant ruling in April 2022. By a 5-2 majority decision, the court declared that Quayson should cease to hold himself as a member of parliament, citing his dual citizenship as a violation of Article 92 2a of Ghana's constitution. This ruling stripped Quayson of his parliamentary position, creating a vacancy in the Assin North constituency.
READ ALSO: Twene Jonas Biography, Real Name, Mansion, Cars, Girlfriend & Net Worth.
Personal Life & Future Plans
Following the Supreme Court ruling, Hon. James Gyakye Quayson expressed his intention to contest the decision. Determined to fight for his right to hold office and serve his constituents, Quayson remains resolute in his pursuit of justice. His determination to challenge the ruling indicates his commitment to upholding his rights as a candidate and elected representative.
Regarding Quayson's personal life, details about his marital status, wife, and children remain undisclosed to the public. It is evident that he has prioritized his political career and public service, devoting his time and energy to serving his community and advocating for their needs.
Hon. James Gyakye Quayson Net Worth
As a public figure and politician, James Gyakye Quayson's net worth is a subject of interest. However, specific information regarding his financial assets and net worth was not publicly available at the time I was writing this article.
Like most politicians around the world, his net worth is influenced by a combination of his political career, investments, and potentially other business ventures he may be involved in.
Without access to detailed financial disclosures or public records, it is challenging to provide an accurate estimate of his net worth.
READ ALSO: Kuami Eugene Biography & Net Worth.
In Conclusion
James Gyakye Quayson biography highlights his journey from Assin Bereku to becoming a Member of Parliament for the Assin North constituency in Ghana.
Despite the controversies surrounding his eligibility and the subsequent Supreme Court ruling, Quayson remains steadfast in his determination to contest the decision and fight for his right to serve his constituents.
The skills and knowledge necessary to address the needs of his community have been equipped by his educational background in social sciences and urban planning, along with his experience as a social worker.
Throughout his career, he has demonstrated a commitment to public service, advocating for the welfare of vulnerable populations and working toward community development.
While details about Quayson's personal life, including his marital status, wife, and children, remain undisclosed, it is evident that his focus has primarily been on his political endeavors and serving the people of Assin North.
ALSO READ: King Maaga Biography, Net Worth, Songs, Girlfriend.
As the legal battle surrounding his parliamentary membership unfolds, Ghanaians and political observers will closely follow the developments to determine the impact on Quayson's political career and the representation of the Assin North constituency.
The outcome of the ongoing legal proceedings will shape his future in Ghanaian politics and his ability to continue making a positive impact in his community.
Source: 247Hitz.Com | James Gyakye Quayson Biography, Net Worth, Wife, Children