Medikal And Fella Makafui To Donate Items to Support The Fight Against Coronavirus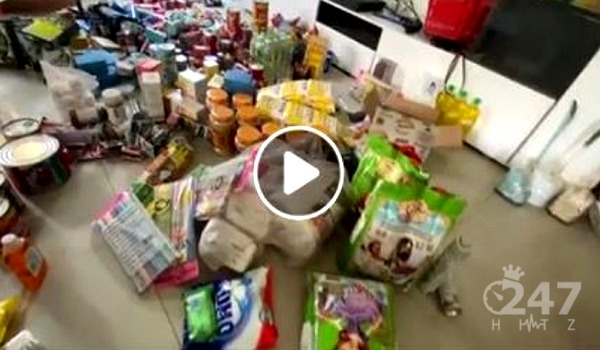 247Hitz.Com
Fella Makafui after her wedding with Medikal, one of Ghana's top rappers belonging to the AMG Business Music group has revealed in a Facebook post her plans with her newly wedded husband to show support in these hard times of the coronavirus pandemic.
She posted a 30 seconds soundless video of the items they would be donating to support the fight against coronavirus in Ghana. These items include hand sanitizers, soaps, cooking oil, cash in various sums, sardines and many other items.
READ MORE: Facebook Announces The Small Business Grant Program As Their Support Against Coronavirus.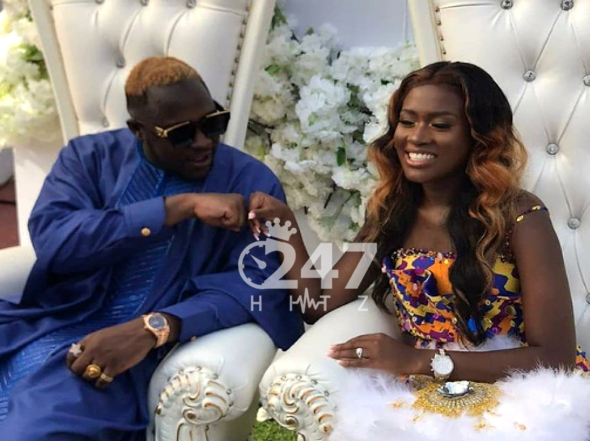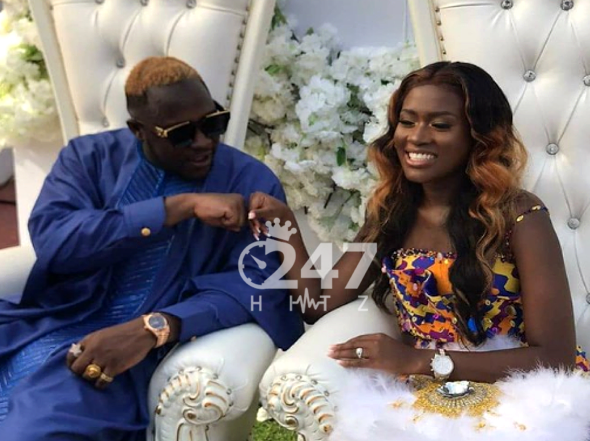 Their support would be much appreciated as in these hard times not everyone would use their hard-earned money to purchase items to support others right after their wedding.
Many social media commentators are happy to see the couple show love in these sad moments of the coronavirus pandemic in the country. They praised the couple and showed the blessings of the maker on them.
Below is the video she posted on social media:
READ ALSO: MTN Ghana Introduces ZERO Charges On Peer-to-Peer Mobile Money Transaction Up to GH¢100.
" My Husband and I will be bringing some hand sanitizers, some envelopes (Cash), food stuff and other items (Provisions) to those who can't afford at the moment🙏🏾 . #CALL our management on 0548503799 with your location and contact details #KeepSafe🙏🏽 '

– Fella Makafui
Meanwhile, the Nigerian president has tested negative for coronavirus. The results were released by the Nigerian Center for Disease Control (NCDC) after his Chief of Staff tested positive for the virus after he returned from Germany.
READ MORE: COVID-19: Ghana Official Websites To Check Updates of Confirmed Coronavirus Cases.
The first lady of Nigeria has been barred from the President of Nigeria since the development of these came to light.
New developments from the government show that even though the President had tested negative, he has been showing signs of the coronavirus. Could it be that he has contracted the virus?
Aside from that, Ghana has recorded new cases of coronavirus up to number 63 and 3 deaths cases so far.
Buy the author a coffee