Are you an enthusiast of car racing games? How do you feel playing car racing games incorporated with American landmarks and locations?
READ ALSO: "Shatta Wale Is A God In The Music Industry" Entertainment Journalist Arnold Asamoah-Baidoo Reveals
Your gaming experience just got better as one of Ghana's creative developers, The Dynasto launches Ghana's first car racing game, RWC Racing Volume 1 which features local and popular landmarks in the nation. 
READ ALSO: "I Adore IRAWMA Over BET" Ghanaian Dancehall Artist Shatta Wale Opines
The Road Worthy Certification (RWC) game is a car racing game made with high-quality special effects and graphics of popular landmarks and other African themes.
According to the developer, The Dynasto, the game is one of Africa's finest and well-thought-through projects which he is optimistic about being the highest-ranking game in Africa in terms of quality and effects.
READ ALSO: "I'm In Love With Bosom Pyung" Wendy Shay Reveals.
Install the game on your phone and experience a wonderful thrill of animations of Ghana trotro, taxis, tricycles which gives you a local touch.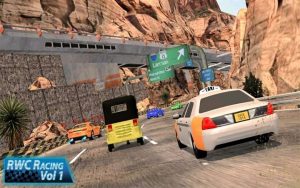 Install the Game on Google Play store
https://play.google.com/store/apps/details?id=com.dynasto.rwcracingvol1
Buy the author a coffee