Are you looking for the most cutting-edge laptop from Nokia? The Nokia Purebook Pro 17.3 is the only option.
The Purebook Pro 17.3″ replaces the Nokia Purebook S14, which was once regarded as the greatest Nokia laptop introduced in 2022 due to its cutting-edge features and superior performance.
We'll go over the main features and cost of the new Purebook Pro 17.3″ in this post and discuss why it's a game-changer for Nokia laptops.
Introduction to Nokia Purebook Pro 17.3″
In June or July 2022, Nokia plans to debut the Purebook Pro 17.3″ laptop. This laptop is powered by an Intel® CoreTM i3-1220P CPU or GPU and runs Windows 11 as its operating system.
The Purebook Pro 17.3″ is the most feature-rich Nokia product when compared to the Purebook S14, Purebook X, and Purebook 15.6″.
READ ALSO: Vodafone Data Bundle Codes.
RAM and Storage
Like other Nokia laptops, the Purebook Pro 17.3″ has 512 GB of storage and 8 GB of RAM.
Its ability to be expanded, which is not true of the other computers, is what makes it unique.
Also, it includes a micro SD slot, which is crucial for increasing capacity to improve laptop productivity and speed.
Operating System and Applications
The Windows 11 operating system is pre-installed on this laptop, along with a few additional modern programs and tools. Users will find it more convenient to begin working right away thanks to this functionality.
READ ALSO: Buying a Computer: What To Do And Why.
Display and Graphics
One of the Purebook Pro 17.3's primary characteristics "is its expansive display, which offers flawless graphics in a huge variety of colors. It sports a 17.3-inch screen and an IPS display "Display resolution is Full HD 1920 x 1080. Similar to earlier Nokia laptops, the brightness can be adjusted to 250 nits.
Keyboard and Touchpad
The Purebook Pro 17.3″'s large touchpad makes cursor navigation easy and useful. Also, it has a roomy keyboard that facilitates swift typing and reduces typos. The keyboard on the Purebook Pro, however, has a backlighting feature this time, which is a fantastic addition for spaces with low illumination.
READ ALSO: How to Enable Whatsapp Dark Mode On Your Device Android & iOS.
Security and Connectivity
With the addition of fingerprint sensors and Windows Hello support, Nokia has worked to increase the security of the Purebook Pro. The networking on this laptop is also quicker, and the audio system has been upgraded with four distinct speakers for a greater listening experience.
Weight and Colors
While weighing more than the Purebook S14, the Purebook Pro 17.3″ has four striking colors: Dark Grey, Red, Blue, and Silver. This palette of colors gives customers more options and gives the laptop a dash of style.
Conclusion
A great addition to the Nokia laptop lineup is the Nokia Purebook Pro 17.3″. It stands out from the competition thanks to its cutting-edge features, superb performance, and expandable storage.
The Purebook Pro 17.3″ is anticipated to perform better than competing Nokia laptops when it launches.
Hence, the Nokia Purebook Pro 17.3″ is the ideal option for you if you're seeking for a high-performance, fashionable laptop.
READ ALSO: Kennedy Digital Satellite TV Prices in Ghana.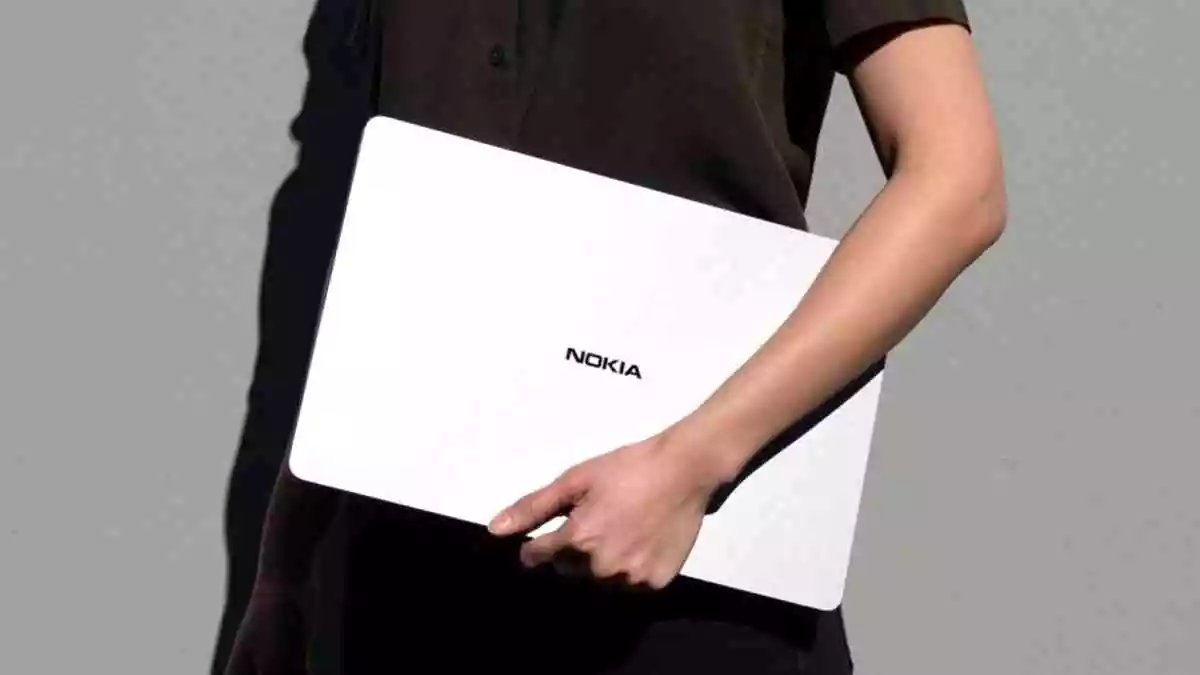 Specification Of The Nokia Purebook Pro 17.3"
| | |
| --- | --- |
| Manufacturer |  OFF Global |
| Product Name | Nokia Purebook Pro 17.3" |
| Product Price |  $ Not yet announced |
| Model Number |  — |
| Processor | 12th Gen Intel® Core™ i3-1220P |
| Operating System | Windows 11 |
| Memory | 8 GB DDR4 |
| Storage | 512 GB SSD |
| Graphic Card | Not specified yet |
|  Display Size | "17.3" FHD 1920×1080 |
| Display Technology | IPS |
| Display Brightness | 250 nits |
| Battery | 63 WH, Power adapter 65 W, and support fast charging. |
| Connectivity | (Wi-Fi 5), (Bluetooth 5) |
| Ports | 2 x USB-C 3.2, 1 x USB-A 3.2, 1 x headphone jack |
| Sound Technology | Dolby Atmos-certified |
| Camera | 2 MP |
| Speaker | 4 × 8 Ohm / 1 W |
| TouchPad | 17 × 9.5 cm |
| Sensor | Fingerprint sensor |
| AC Adapter | Output: 19V, 3A, Input: Max 1.5A |
| Dimension | (Thickness 19.6 mm),  (Width 399 mm), (Length 260 mm) |
| Colors | Red, Blue, Silver, Dark Grey |
| Weight | 2.5 kg |
How to Buy The Nokia Purebook Pro 17.3"
If you are interested to buy the new Nokia Purebook Pro 17.3″ Laptop here are some tips about where and how you can buy one. The Nokia Purebook Pro 17.3″ Laptop can be ordered from Amazon, Ebay, or Flipkart worldwide.
All you need to do is select the device, choose the color you prefer, and proceed to checkout. I would recommend you use Amazon. You can make a purchase by just clicking on the product image below.
READ ALSO: Unlock Secure and Fast Internet with Whoer VPN: The Ultimate VPN Solution!
Frequently Asked Questions?
Here are answers to some of the frequently asked questions about Nokia Purebook Pro 17.3″ Laptop buyers. I hope this answers some of your questions too.
Does the Laptop Come with Windows Pre-Installed?
Ans: Comes with a Windows 11
Are the Memory and Storage Upgradable?
Ans: Yes, both of them are upgradable with an additional SD slot.
Does It Come with A Fingerprint Sensor?
Ans: Yes, with the Nokia Purebook Pro you have security at your fingertips.
What Colors of The Nokia Purebook Pro?
Ans: The Purebook comes in four different colors.
Does the Keyboard Have a Backlight?
Ans: The Purebook has a backlit keyboard
READ ALSO: MTN Mobile Money Charges in Ghana.
We love reading your comments. Kindly let us know what you think about this article. Share with us your opinions in the comments section below.
If you love our content, subscribe to our notifications or mailing list to be the first to receive the latest updates on your devices or inbox as soon as we press the publish button.
Source: 247Hitz.Com | Nokia PureBook Pro 17.3" Laptop Specs And Price