Neptune3 Studios is a media company created by Jesimiel Damina and Jemima Damina alongside their younger sister. It was created for the purpose of a new web series known as Best Friends In The World. It has been premiered on YouTube since its first episode.
They are the creators of one of the most entertaining and educative Web Series you can find on YouTube, "Best Friends In The World Series". It was because of this weekly web series that brought about the formation of the Neptune3 Studios team. The web series has been running since 2019 and has already reached a Third Term (Season 3) with 25 episodes currently.
They announced the premier date of the final season of the Best Friends in The World Series. They call this one "Best Friends in The World Senior Year". Neptune3 Studios has introduced new actors and new storylines that keeps their audience coming back for more. The Senior Year edition of Best Friends in The World was premiered on 4th March, 2022 as revealed in their announcement earlier.
READ ALSO: Download/Stream Best Friends In The World All Songs Zip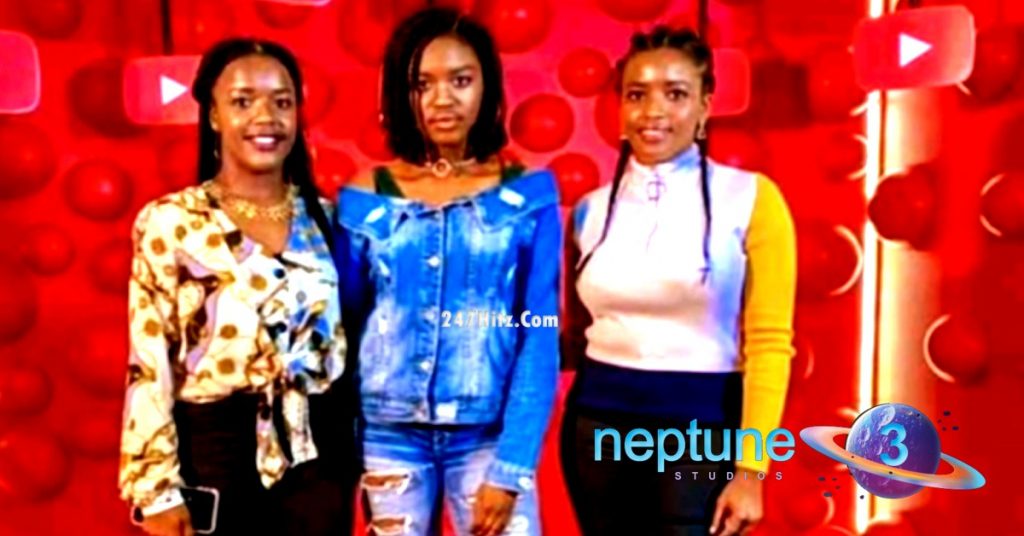 A Brief History of Neptune3 Studios
Two sisters Jemima and Jesimiel Damina after completing their university studies abroad and returning to the home country (Nigeria) how boring it will be to stay home and doing nothing. As young girls who grew up in a small town known as Uyo in Nigeria had always fun movies and acting to be fun. It has always a joyous moment for them to watch and talk about films. The two sisters are both passionate storytellers whose storytelling abilities will always be relatable especially with this current generation and future ones.
READ ALSO: Meet the Best Friends in the World Senior Year Cast.
Best Friends In The World Series
The idea of dipping their feet into the Nigerian Entertainment industry (Film Making) was not a bad one after all. That idea is what gave birth to the very first episode of their "'Best Friends In The World"' web series, a teen-centered miniseries about friendship, family, and young love.
The web series is in English. It's founded by the founders; Jemima Damina, Jesimiel Damina and their younger sister Jeile Damina. They have since completed 3 Terms (Seasons) with 24 episodes since their first premier. They have faced a lot of challenges since they started this web series, Best Friends In The World. Their casts consist of 98% of students, mostly university students.
The series once had a short break while soliciting for funds to complete their 3 Term episodes of their web series. They launched an Indiegogo Campaign which ended without them reach their goal amount of $20,000. The Indiego Campaign made them only 6% ($1,253)of their targeted amount but they still managed to complete the third term (Season) of their web series.
READ ALSO: Best Friends In The World Original SoundTrack by Neptune3 Studios.
Achievements of Neptune3 Studios So Far
Nomination: They were nominated for the GAGE Awards 2020 in the category of Best Web Series with Best Friends in The World.
YouTube Creator Award – Received in 2019 for reaching 100,000 subscribers on YouTube.
100,000+ Subscribers – They have gained more than 100,000 YouTube subscribers since they released their first episode.
Fast Growing YouTube Channel – Their YouTube subscribers as of February 2020 was 327,000 subscribers.
Setting Trends – Episodes of their weekly Web Series, have trended #1 on YouTube on several occasions.
Celebrity Status – They have achieved celebrity status as they are now very popular around the world.
The Neptune3 Studios Team
Producer – Jesimiel Damina
Director – Jemima Damina
Actress – Jeiel Damina
If you are a fan of Best Friends In The World, produced by Neptune3 Studios, kindly subscribe to our notifications to receive the latest updates about Best Friends in The World series as soon as it is released. Share this useful article with your friends and loved ones on various social media platforms.