Could you believe Nana Ama McBrown's 1-year-old child, Maxim is already a celebrity? Guess what, she already has a lot of following on YouTube
Nana Ama McBrown's Daughter Maxin | Nana Ama McBrown has launched a YouTube channel for her 1-year-old daughter, Maxin. The channel is named "Baby Maxin TV".
According to her, the purpose of this channel is to thank God, share her story, and also update her fans and well-wishers about the growth of her lovely daughter, Maxin.
About Baby Maxin TV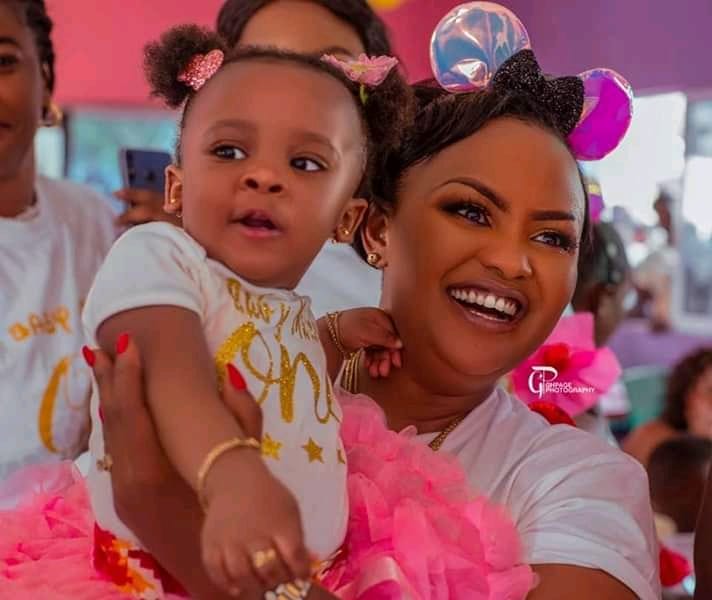 Baby Maxin TV Channel, from our observations and checks, was created about 6month ago but made private deliberately. It was made public on the first birthday of Baby Maxin.
SEE ALSO: Photos of Nana Ama McBrown Daughter, Baby Maxin.
Nana Ama McBrown announced the channel on all her social media handles and also on her TV shows. She did this on 20th February 2020 when baby Maxim became 1-year-old with joy and excitement which she could no longer hide.
Her eyes felt with tears and her voiced calm as she praises her creator for granting her wish of having a child to call her own. She couldn't believe she gave birth to a bouncing baby girl at the age of 41 and can't keep quiet about how happy she is about it.
READ ALSO: PHOTOS: MzVee Sets The Internet Ablaze With Her Vals Day Photos
Baby Maxin – Celebrity Born of A Celebrity
It would surprise you that Baby Maxin who is just a year old on this earth has more subscribers on YouTube than many Ghanaian celebrities. Isn't this amazing? Baby Maxin is already a star as proclaimed by her mother. She's a celebrity born of a celebrity, to be raised by a celebrity with love.
Nana Ama McBrown being so passionate about the pregnancy of Baby Maxin recorded video of stages where her baby bump was very visible, her visit to the hospital and a lot of other experiences.
In subsequent videos, she tells her story as she had promised to earlier in the intro video of Baby Maxin TV Channel. From where she was told by her doctor she was pregnant till date.
SEE MORE: MTN Ghana Introduces New Network Code 059.
As at the time of writing this article, she had already uploaded 10 videos with the oldest being 6months old (uploaded on 15th August 2019)
To join the Nana Ama McBrown families and watch Nana Ama McBrown's Daughter Maxin grow each and every day just Subscribe to Baby Maxin TV.
We love to read your comments. Kindly submit your contributions in the comments section below. Tell us what you think about Nana Ama McBrown's Daughter Maxin.
Share this article with others on forums, social media platforms and anywhere it is appropriate to spread the word. Subscribe to our notifications to receive the latest news and updates about Baby Maxin.