Vodafone Group Foundation has introduced Instant Schools to help students in the Upper Primary, Junior High, and Senior High Schools study while they are far away from school free of charge. I am going to give you a step-by-step guide you can use to join the Vodafone Instant Schools.
Coronavirus has made it impossible for students to get back into the classroom at this period which means that they would not be able to have access to learning material to improve their knowledge on their course of study.
READ ALSO: How to Activate MTN Sunday Special Offer.
Instant School by Vodafone Ghana is here to bridge that gap Coronavirus has created. The Instant School Platform support Upper Primary, Junior High School and Senior High School with learning material on their various areas of study for free online.
The courses are available in four (4) different languages. They include Kiswahili, French, English, and Portuguese languages. This means that you can have access to the various courses on the platform in the aforementioned languages.
Today, I am going to show you how to register and have access to the Vodafone Instant School for free with just your prepaid Vodafone number (normal SIM cards used in mobile devices/smartphones).
READ MORE: List of YCEO 50 Young CEOs in Ghana 2020.
Thing You Will Need to Register For Vodafone Instant Schools:
a Vodafone number (Vodafone SIM card).
a smartphone that can access the internet.
If you already have a Vodafone sim card and a smartphone proceed to the guide below.
Now, visit https://instantschools.vodafone.com.gh/en/user/#/create_account to create your account.
Enter your full name on the form provided
Enter your Vodafone number
Enter a password
Re-enter the password you entered in step 3.
Check the "I agree to terms of service & privacy policy".
The finally tap on the "FINISH" button to submit.
SEE MORE: All Vodafone Data Offers And Their Shortcodes.
Hurraaaay, you have successfully created your Vodafone instant schools account and can now have access to all the learning material/resources they provide for free.
How to Login In To Vodafone Instant School And Start Learning
Follow the guideline below to access the Vodafone Instant Schools Platform on your smartphone device.
Enter your Vodafone number.
Enter the password you created during registration.
Tap on "SIGN IN" to be logged in on the platform.
READ ALSO: Vodafone Ghana Introduces Free Browing to Over 50+ Institutions.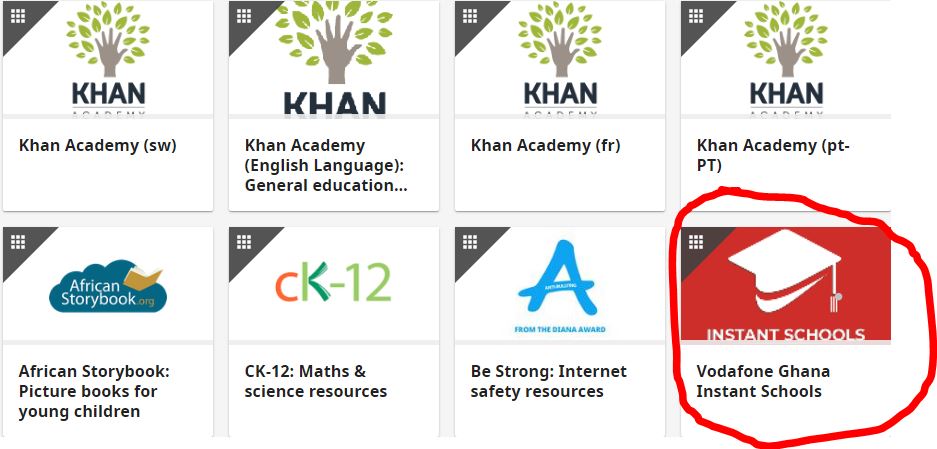 How to Access The Vodafone Instant Schools Platform As Guest
Alternatively, if you don't want to register an account with Vodafone Instant Schools but want to access the platform rather than a GUEST, kindly visit https://instantschools.vodafone.com.gh/en/about/#/.
Was this post helpful? Share "How to Register For Vodafone Instant Schools" with your friends, family, and loved ones on the various social media platforms. To receive our latest updates, kindly subscribe to our notifications. Add 247Hitz.Com to your home screen to install our app on your device.