How To Open A GCB Bank Savings Account // Opening a GCB Savings Account is not as complicated as you think. You will need a couple of documents and following a few steps and you will be done creating/opening an account in few hours.
Saving money is a good habit as it helps us in times of uncertainty or times in life when we are met with unexpected challenges. If you want to save for yourself or your family's future, you can open a GCB Savings Account. With a savings account, you will start earning interest on your balance whiles watching your savings grow. A Savings Account can be opened by any individual, entrepreneur, society, club, trader, business, or corporation.
Before I proceed, let see the definition of what a commercial bank is and the benefits of having an account with them.
READ ALSO: Full List Top 10 Banks In Ghana.
How to Open A GCB Bank Savings Account
To Open A GCB Bank Savings Account is very simple and easy, all you need is to visit any branch across the nation with the documents and items below.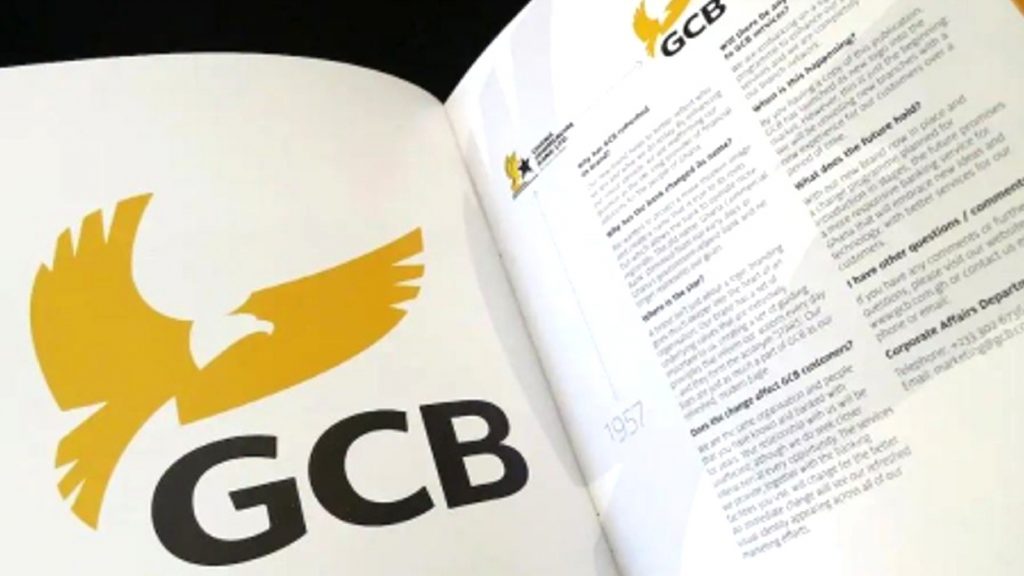 What Do You Need To Open A GCB Bank Savings Account
Application requirements for Individuals include:
One passport-sized photograph.
Valid photo identity (Passport /Driver's License / Voter ID).
Proof of residential and postal address (any of the following):

Utility bill
Tenancy agreement
Employer's reference letter
Initial minimum balance to be maintained at all times. The initial minimum balance expected of an individual account holder ranges between Gh¢50.00 to Gh¢100.00.
5 Benefits of Having A GCB Bank Savings Account
Securely save for your future while maintaining easy access to your funds.
Earn more on your money with our attractive and competitive interest rates (visit our website or ask in-branch for the latest details).
Maintain easy and convenient access to your funds from any GCB branch.
Free ReadyCash ATM card that can be used at all ATMs in Ghana.
Free access to the internet and mobile banking.
A Commercial bank is a financial institution that accepts deposits from the public and sells basic financial instruments such as certificates of deposit (CDs) and treasury bills to small businesses and individuals, grants loans for the purposes of consumption, and investments to make profits. – Wikipedia
Examples of Commercial Banks in Ghana include GCB Limited, Ecobank, Stanbic Bank, GT Bank, Fidelity Bank, ABSA, etc.
How Does Commercial Banks Works
As mentioned above, Commercial banks provide basic banking services to the general public, i.e. to both household consumers and small-scale businesses. These services include checking and savings accounts, loans and mortgages, basic investment services such as CDs, as well as other services such as safe deposit boxes.
READ ALSO: Wikipedia Adds Some Ghanaian Dialects Their List of African Languages.
Benefits of Having A GCB Bank Account
Bank accounts offer convenience. For instance, if you have a checking bank account you can easily payments with a check and also make online payments.
Bank Accounts offers the safest avenues to save money as it protects an individual's money from theft, fires, and unforeseen accidents.
Bank accounts can also help an individual access credit in the form of loans or overdrafts.
Above all bank accounts are cheaper as the banks generally offer their account holders free or low-cost services such as ATM, wiring money, cashing checks, and paying bills.
About GCB Bank Limited
GCB Bank Limited formally known as Ghana Commercial Bank is the largest bank in Ghana in terms of total operating assets and share of industry deposits, with 14.2% of total industry deposits.
In August 2017, the Bank of Ghana, the nation's central bank, announced that it had approved a Purchase and Assumption transaction with GCB Bank Limited for the transfer of all deposits and selected assets of UT Bank and Capital Bank (Ghana) to GCB Bank Ltd.
SEE ALSO: How to Buy Treasury Bills With MTN Mobile Money in Ghana.
The bank was established in 1953, with an initial staff of about 27, as the Bank of the Gold Coast. It was initially established with the sole purpose of serving Ghanaian traders, farmers, and business people, who could not obtain financing from the expatriate banks.
In 1957, when Ghana attained Independence, the bank re-branded to Ghana Commercial Bank, to concentrate on commercial banking, since the Bank of Ghana had been created to function as the central bank and banking regulator.
In its early years, the bank was a property of the Government of Ghana. However, in 1996, when government shareholding stands at 51.17%, the stock of the bank was listed on the Ghana Stock Exchange. In 2013, the bank rebranded itself to GCB Bank Ltd, with a new brand identity which was launched at the end of 2014.
READ ALSO: How to Earn Interest On Your Bitcoin and Other Cryptocurrencies.
Today, GCB Bank Ltd serves the banking needs of large corporations, parastatal companies, small and medium enterprises as well as individuals.
GCB Bank Limited has over 184 branches across the nation with its headquarters located in the capital city of Accra.
Was How To Open A GCB Bank Savings Account Article Helpful? We would like to know what you think about the article above. Share your thoughts and comments below!
Do you love this article, How To Open A GCB Bank Savings Account? Subscribe to our newsletters and notifications to receive the latest music video and news updates on your device as soon as we publish them. Share this article with your friends, families, and loved ones to help it reach others on the various social media platforms.
Source: 247Hitz.Com | How To Open A GCB Bank Savings Account