How to make hand sanitizers: the full guide with hand sanitizer recipe. The ingredients have been published by the World Health Organization.
How To Make Your Own Hand Sanitizer (100% Effective) | Due to the recent coronavirus pandemic, hand sanitizers have become more popular and there has been an increasing demand for the disinfectant.
According to Wikipedia, Hand Sanitizer is a liquid or gel generally used to decrease infectious agents on the hands.
In times like this where the demand for hand sanitizers is rapidly increasing, it is obvious the prices of this anti-bacterial will also skyrocket and that's why we are here to teach you How To Make Your Own Hand Sanitizer (100% Effective).
READ MORE: Thank You For Watching YOLO Season 5 Watch Out For YOLO Season 6.
First of all, to make your own hand sanitizer, you will need some ingredients.
How to Make Hand Sanitizers Step-by-Step
Hand Sanitizer Recipe:
3/4 cup of isopropyl or rubbing alcohol (99 percent)
1/4 cup of aloe vera gel (to help keep your hands smooth and to counteract the harshness of alcohol)
10 drops of essential oil, such as lavender oil, or you can use lemon juice instead.
SEE ALSO: Ofori Amponsah Predicted Dooms Day In 2020 in One of His Old Songs.
Directions to Make Hand Sanitizer:
Pour all ingredients into a bowl, ideally one with a pouring spout like a glass measuring container.
Mix with a spoon and then beat with a whisk to turn the sanitizer into a gel.
Pour the ingredients into an empty bottle for easy use, and label it "hand sanitizer."
For a larger batch of hand sanitizer, the World Health Organization (WHO) Trusted Source has a formula for a hand sanitizer that uses:
isopropyl alcohol or ethanol
hydrogen peroxide
glycerol
sterile distilled or boiled cold water
READ MORE: This Video Show Why Medikal Dumped Sister Derby & Married Fella Makafui.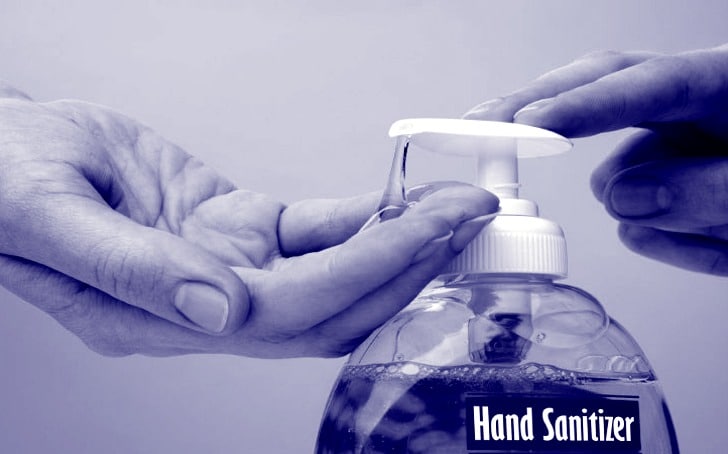 How To Use Your Hand Sanitizer:
After preparing your hand sanitizer, be aware that when using it you will need to rub it into your skin until your hands are completely dry. With that being said, below are some guidelines to effectively use hand sanitizers.
Spray or apply the sanitizer to the palm of one hand.
Thoroughly rub your hands together. Make sure you cover the entire surface of your hands and all your fingers.
Continue rubbing for 30 to 60 seconds or until your hands are dry. It can take at least 60 seconds, and sometimes longer, for hand sanitizer to kill most germs.
SEE ALSO: Corona Virus Cases Recorded In Ghana?
In the wake of the coronavirus pandemic, you are advised to use hand sanitizers to disinfect yourself from any possible contact bacteria/virus. Aside from that the most effective way to prevent yourself from contracting the virus is to wash your hand for 20 seconds under running water.
Kindly share this informative article: How To Make Your Own Hand Sanitizer (100% Effective) with your friends and loved ones on the various social media platforms.