Best Friends In The Word by Neptune3 Studios Nominated for GAGE Awards 2020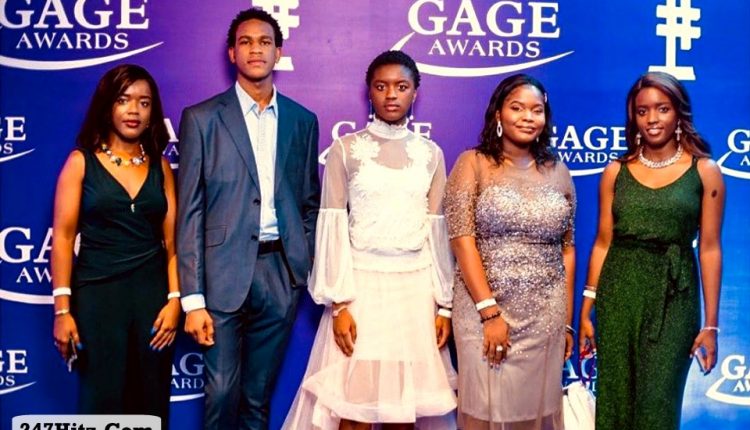 Image Credit: 247HItz.Com
Best Friends In The World Nominated For GAGE Awards | Best Friends In The World has been nominated for this year's GAGE Awards 2020. The web series was nominated in the Best Web Series of The Year category.
Neptune3 Studios has become very popular for its web series "Best Friends In The World". They have managed to win the hearts of many youths with their entertaining and educative weekly episodes.
READ MORE: Photos of Nana Ama McBrown Daughter, Baby Maxin.
Best Friends In The World, a web series that started premiering on YouTube in 2018 on the Neptune3 Studios channel can now boast of over three hundred and thirty-four thousand (334,000+) subscribers.
The hard-working team behind the web series leaves their viewers in suspense after every episode making them yearn for more.
It is therefore of no surprise seeing their efforts being recognized by the GAGE Awards scheme. The GAGE Awards is poised to be the biggest digital award in Africa. Celebrating individuals and brands that have done well using digital.
SEE THIS: Full List of Nominees For Vodafone Ghana Music Awards 2020 Unsung Artiste.
The Neptune3 Studio team, producers of the Best Friends In The World Web Series have expressed how happy they are having been nominated for the GAGE Awards 2020.nThey posted on their page with excitement:
Friends in the World has been nominated for its first ever award, "Web Series of the Year" by Gage Awards.
If you are a fan or a true fan of Best Friends In The World, vote for them to win the category they have been nominated for "Web Series if The Year".
I am not writing this from a biased perspective but I am a fan of Best Friends in The World too. The series presents real-life friendship problems and how to go around it as friends. They introduced teen-love and how to handle one's self even in "Love" to go hand in hand with education.
READ MORE: How to Enable Whatsapp Dark Mode On Your Device Android & iOS.
I would recommend you to watch Best Friends In The World too if you haven't already. Check out Neptune3 Studios' Web Series – Best Friends In The World on YouTube.
Thanks for reading my article and don't forget to share.
Buy the author a coffee